New Inter Miami manager Phil Neville was the victim of the individual brilliance of Los Angeles Galaxy (LA Galaxy) striker Javier Hernandez 'Chicharito' when the two teams met in the opening weekend of the new Major League Soccer (MLS) season during the recently passed weekend. Phil Neville and his players could not cope with Chicharito who scored a brace to lead the visitors to a 3-2 win.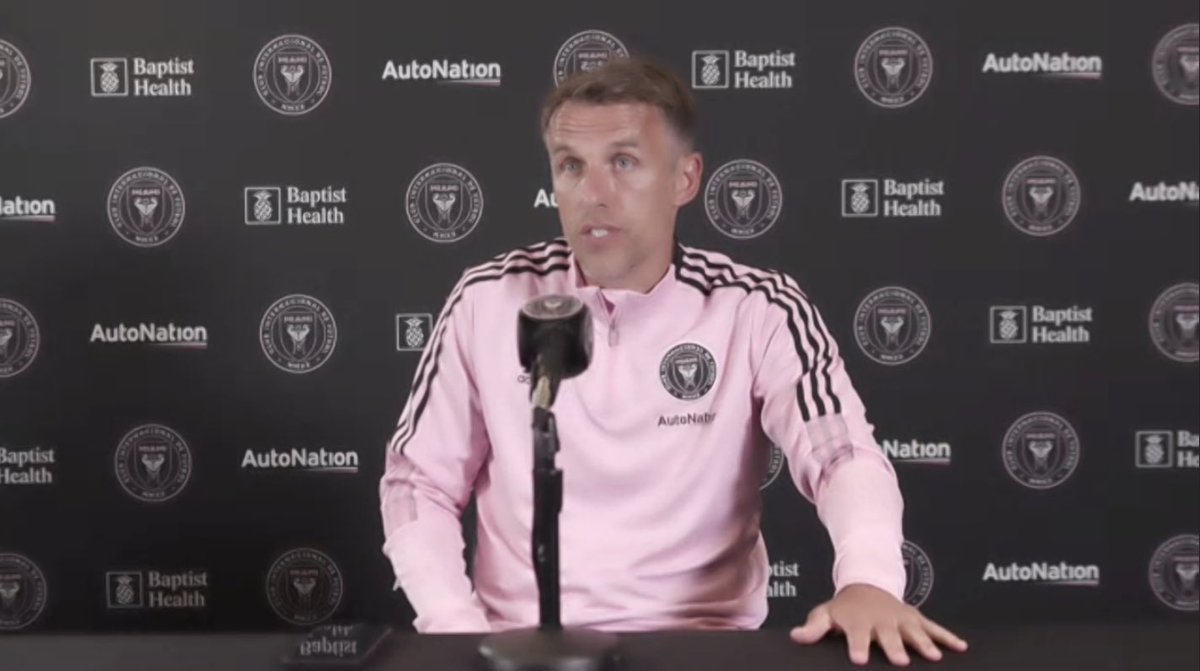 The contribution of Hernandez ensured that Phil Neville suffered defeat in his first competitive game as the Inter Miami boss. Neville left his previous role as the England women national team manager to take up the job earlier this year.
Inter Miami co-owner David Beckham is a close friend of Neville and he played a big part in convincing the ex-Everton and Manchester United player to take the job. Beckham and Neville were teammates at the Theatre of Dreams for several years. They were part of the Red Devils team that won the treble at the end of the 1998/99 season.
Neville coached Chicharitounder the brief David Moyes reign at Manchester United but that didn't stop the Mexican international from coming back to haunt his former coach at Old Trafford. Chicharitoequalised twice for LA Galaxy to cancel out strikes from Robbie Robinson and Gonzalo Higuain (penalty spot) thereby paving the way for Sacha Kljestan to score the winning goal nine minutes from time.
New Inter Miami manager Phil Neville would be targeting at least a place in the MLS Cup playoffs at the end of the regular season. There's still a lot of football to be played to get to that point.
The immediate concern for Neville is how to recover from the defeat to LA Galaxy despite the fact that they dominated proceedings and didn't deserve to lose. He also has to worry about the imminent sanctions on the club after MLS Commissioner Don Garber confirmed that the club was found guilty of financial irregularities.